As Hatch said in the other thread…got mine last week and took a few shots out back at the pond…but the first real outing was last week to the Venice Rookery and wanted to post a few. All handheld with my D7500. This is much more comfortable on my Black Rapid strap than the Tamron G2 ever was and it will spend a lot of time on the 7500…the only bad thing is that then wanting to have a second body for other stuff it might push me into the Z7II more quickly.
Seriously impressed with the weight and IQ. In really good light at medium zoom lengths my Tamron is almost as good but this is about pretty early in the morning.
Green Heron about 15 feet away.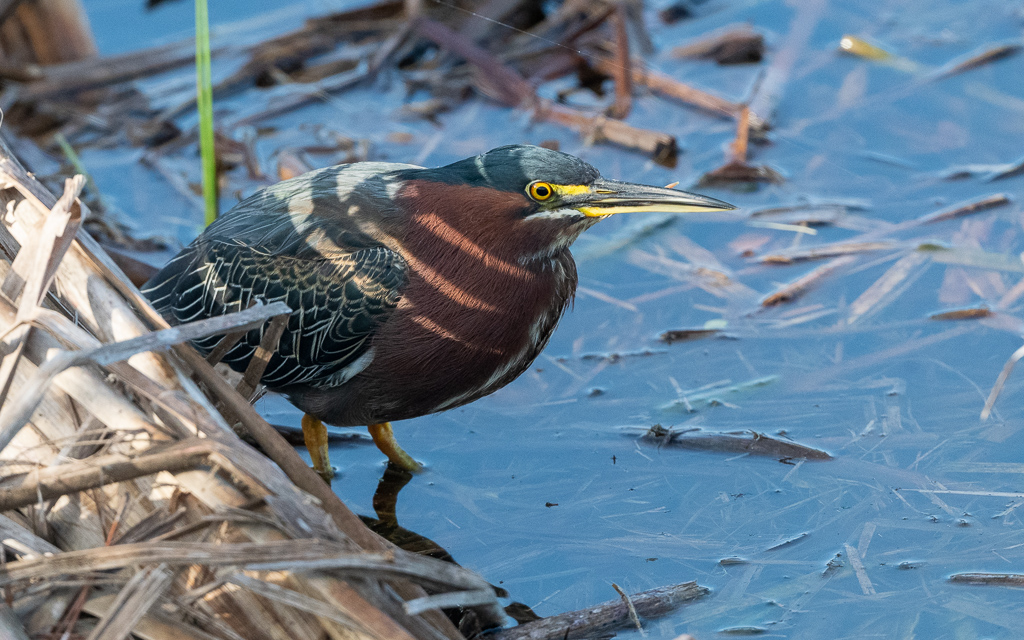 Black Crowned Night Heron about 90 feet away on the edge of the island for those of you familiar with the Rookery.