Admin
Staff member
Supporting Member
Marketplace
Below is a BCG only video is just shot (sorry, it's just off the cuff and not my usual quality). There's been a lot of discussion about Tone Mode and if / how it affects RAW files. Yesterday, Nikon updated NX Studio for Z8 compatibility - including HLG. So, I shot a quick video as I played with a couple of contrasty RAW files taken in both modes.
However, keep in mind I'm still learning this too and I'm posting this video as must to get your option and open discussion than anything else. PLEASE do not take this as the last word on the topic - it's more like the first tentative baby steps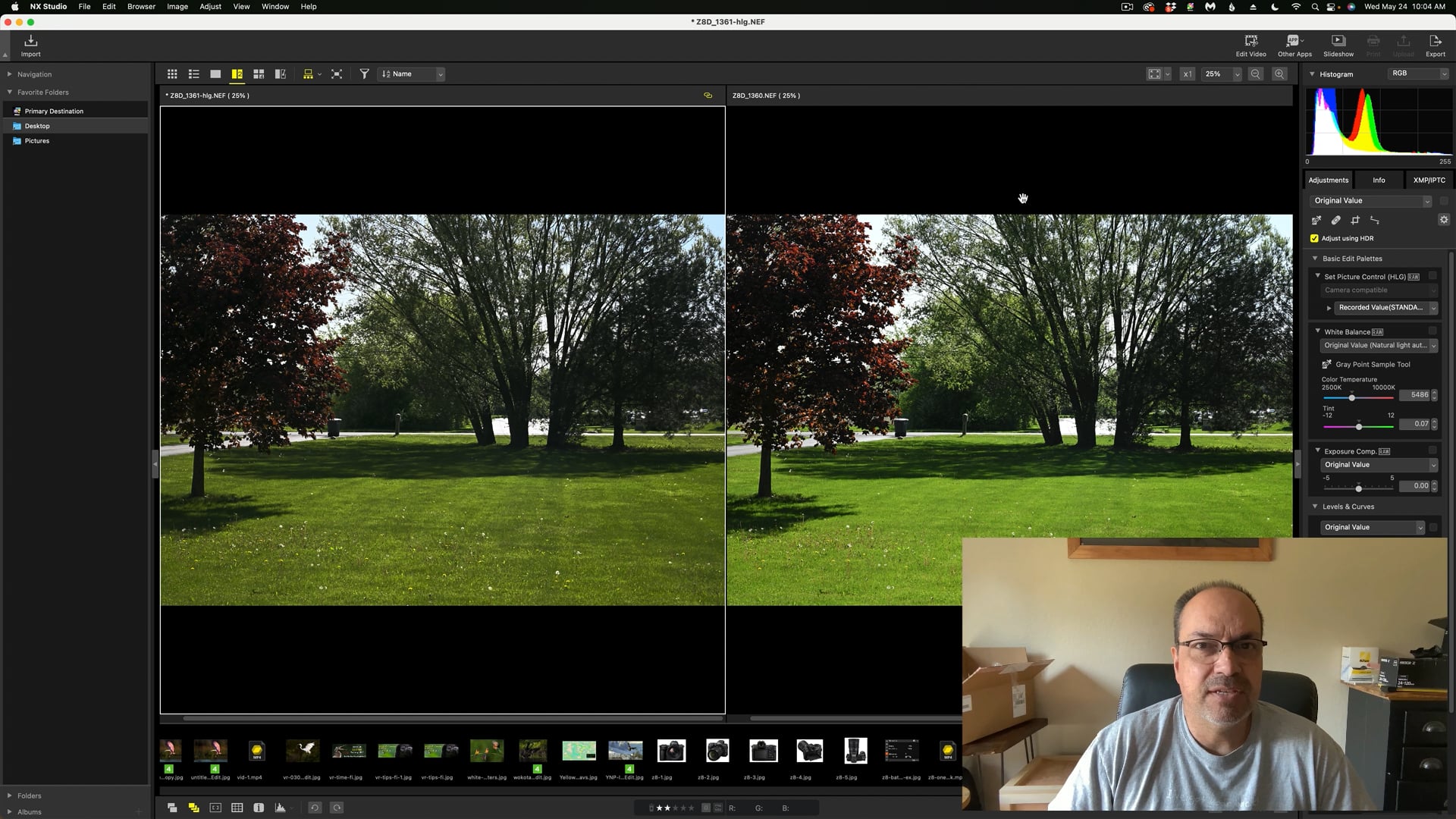 This is "hlg-sdr" by Steve Perry on Vimeo, the home for high quality videos and the people who love them.

vimeo.com