Admin
Staff member
Supporting Member
Marketplace
The Z8 Is Here
Below is my summary, the press release, and some photos. Note that I will be getting a Z8 delivered to me in the next hour or two and I'm planning on a livestream, hands-on discussion around 2:00PM today to answer all your questions. Also, note that I did not have any field time with the camera prior to the announcement, but I'll have the loner for 20 days. This will allow me to use it and provide additional field info via Youtube (regular and shorts) and Instagram. Also, note that my Z9 setup guide will soon turn into the Z8 / Z9
setup guide
. I'm making the adjustments now, however, everything is pretty much the same - if you have the Z9 guide now, you can use it to set up your Z8.
Quick Summary
The Z8 is basically a "baby" Z9. It has the same AF system, same stacked sensor, same performance, frame rate, buffer, viewfinder, etc. etc. The main differences are that it doesn't have a grip (although one will be available, the MBN12, for $350), takes a single CF Express in Slot 1 and a SD card in Slot 2, and does not have an Ethernet connection, replacing it with two USB-C slots (one data, one charging). The camera now also supports HEIF format, which is basically a higher efficiency version of JPEGs. (Basically, you can save the same quality file in less space than a it would have taken in JPEG format.)
The camera uses the standard En EL 15C style batteries used in just about every other Nikon camera in the last decade. The camera is approximately 30% smaller than the Z9 and 15% smaller than the D850.
Weather sealing sounds like it's a bit better than the D850 but maybe not quite up to Z9 standards.
Pricing is $3999.95 and should be available May 25th. Also, I was told by that Nikon feels like they have a better supply of these and they are better prepared for the demand.
Here is the press release:
ULTIMATE HYBRID PERFORMANCE. AGILITY WITHOUT COMPROMISE.
THIS IS THE NIKON Z 8.
The Perfect Follow-Up to the Z 9. True Successor to D850.
MELVILLE, NY (May 10, 2023) – Today, Nikon Inc. announced the highly anticipated Nikon Z 8, a full frame mirrorless camera made to meet the needs of imaging professionals, serious photographers, videographers and advanced creators. The Z 8 defines the concept of versatile agility, featuring the latest innovations and speed inherited from the flagship mirrorless Z 9, in a lighter, more compact form-factor that's ready for action in the field, the studio, the ceremony, the street or on-set.
The Z 8 is packed with massive technology and user-focused features, providing impressive high-resolution images and video up to 8K 60p with overwhelming detail, sharpness and precise color. Engineered to be nimble, it's approximately 30% smaller than the Nikon Z 9, and 15% smaller than the venerable Nikon D850 to which it is the true successor. As the final word in workflow efficiency, the Z 8 gives professionals the confidence to capture without boundaries while yielding stellar files and uncompromising Nikon color science that can minimize time needed for post-production or editing.
"We continue to rapidly expand the entire mirrorless ecosystem to support users, and with every Z series camera added to the line, the advantages of the next-generation Z mount become clearly apparent," said Jay Vannatter, Executive Vice President, Nikon Inc. "As Nikon continues to roll out more Z series cameras and NIKKOR Z lenses, we push forward and continue to break new ground in optical and technological innovation."
Ready for Action
Like the flagship Nikon Z 9, the Z 8 is at the industry apex of speed and versatility. At its core, Nikon's powerful EXPEED 7 image processing engine has been combined with the proven full-frame (FX-format) 45.7-megapixel BSI stacked sensor with a scan rate so fast that no mechanical shutter is needed. This configuration can be completely silent and has virtually no rolling shutter distortion, while the removal of moving parts reduces wear and tear. Other favorite flagship features include the truly blackout-free Real-live viewfinder, internal 12-bit RAW video recording in a variety of formats and frame rates, along with additional new features for portrait photographers.
The Z 8 brings together speed and precision like no other, embracing the extremes to create a camera that can focus in candlelight during a first dance, yet is fast enough to freeze a falcon in flight. Like the Z 9, this new camera uses Nikon's most powerful and precise AF system, which has been developed with deep learning technology. The focus is immediately responsive and reliable, offering a range of functions from fully Auto-Area AF, Nikon's acclaimed 3D tracking and a fully customizable Wide Area AF. These modes take advantage of the enhanced Subject Detection capability for photo and video that recognizes humans, pets, birds, trains, cars, motorbikes and bicycles, and now various types of airplanes.
Ready for Production
The Z 8 is an extremely capable video camera for a diverse mix of productions, enhancing the process from capture to post by providing cleaner files from a variety of frame rates and resolutions. Because of its reduced body size and internal recording, it's ideal for gimbal use, but also suitable as an A-cam for extended events and weddings, corporate clients, documentaries or even independent cinema. Benefits don't stop at image quality, as users will appreciate the Nikon colors and consideration for the modern multimedia professional's workflow.
• Experience the intense resolution and freedom provided by 8K60p (N-RAW) and 8K30p video capture, and the ability that this massive resolution gives in post to crop and pan. Expansive 4K UHD video options for when the look you're going for is anywhere from cinematic to slow motion, ranging from oversampled1 24p/30p, all the way to 120p with sound.
• The Z 8 can record up to approx. 125 min. in 4K UHD/60p1 and up to approx. 90 min. in 8K UHD/30p2.
• Internal 12-bit RAW footage can be captured as ProRes RAW 4K60p, or up to 8K60p in N-RAW, Nikon's RAW video format that is approximately a 50% smaller file size. N-RAW also creates a 1080p proxy file for easier editing. Capturing RAW footage allows for the most image data and highest bit rate for maximum range and flexibility.
• For more latitude with color, footage can be captured internally in 10-bit ProRes 4:2:2 HQ, while other profile options are available in-camera, including an enhanced N-Log, HLG as well as the easily gradable Flat color profile.
• The camera features two USB-C ports which are dedicated to charging (PD) and communication for accessories, further opening options for a truly modular configuration to fit any production. It also utilizes a full-size HDMI, minimizing the use of adaptors.
• The camera focuses on videographer centric features, including those added to the Z 9 in subsequent firmware updates. These include Hi-res zoom3 function for 4K, highly visible red REC Frame Indicator, focus peaking, zebras, waveform, linear focus capability on many NIKKOR Z lenses, fine ISO control, Customizable AF speed tracking, timecode sync4, 24-bit stereo audio and more.
Ready to Capture the Impossible
The Z 8 enables users with a powerful combination of the latest hardware and curated features implemented to help make the most challenging creative vision a reality.
• The 45.7-megapixel stacked CMOS sensor combined with the EXPEED 7 Imaging engine can render incredible image quality, stellar colors, fantastic dynamic range and high-speed calculations up to 120 cycles, even in low light with minimal noise.
• Users now have the option to shoot in a 10-bit HEIF image file, a superior file format to JPEG that is approximately equal in size yet offers approximately one billion more colors.
• 14-bit RAW image file formats include the proven high-efficiency RAW format, plus a new HLG RAW option for use on compatible devices.
• The Z 8 features settings specifically for portrait photographers, including the Portrait Impression Balance function for precise control of skin tone accuracy, in addition to a new Skin Softening function and improved white balance.
• Burst speeds range from 20 fps full res RAW+JPEG, 30 fps full-res JPEG, 60 fps DX-format JPEG, or up to 120 fps as 11 mp JPEG with High-speed frame capture +. Pre-Release Capture5 is also available to capture the moment in the camera's buffer before the shutter is even depressed fully.
• Get a wide and bright view with the truly blackout free Quad-VGA viewfinder, which provides a clear picture, especially when shooting at 120 fps. The same 3.2" horizontal and vertical tilting 4-axis touchscreen LCD from the Z 9 is also used, enabling creative composition from any angle.
• Vibration Reduction image stabilization has been enhanced with Synchro VR to achieve up to 6.0 stops of compensation with compatible lenses.6
• Upcoming features will be added in planned firmware updates, including an Auto Capture function, which will allow a photographer to automatically trigger a remote camera on user-set parameters. An update will also allow for the base ISO to be extended down to 200 when shooting video footage with N-Log enabled.
Ready to Impress
Like all pro-caliber Nikon cameras, the Z 8 has a robust build quality, further reinforcing the company's ethos of usability and reliability as a paramount consideration. When asking professionals why they choose Nikon, ergonomics and reliability are always top answers.
• The Z 8 is fully sealed and gasketed, exceeding the durability of the D850 and built with maximum consideration for dust and drip resistance, while it can also be operated down to -10°C/14°F. Materials including a new pro-grade carbon fiber composite and magnesium alloy are used in the construction to reduce weight and enhance durability.
• Exceptional handling with thoughtfully laid out functions and buttons that are customizable.
• To resist dust, the optical filter includes a dual coating to repel dust in front of the sensor, in addition to a sensor shield that protects the sensor when the camera is turned off.
• The Z 8 makes it easier to capture in low light environments, with illuminated buttons, warm display color option, low viewfinder brightness adjustments, and Starlight View which enables focusing down to -9 EV.7
• Dual card slots with one CF Express Type B / XQD and SD balance speed and widespread availability.
• The MB-N12 battery grip will be an optional accessory that provides approximately 1.8x more battery life8, while adding a vertical grip and vertical shutter button /controls. The grip is also weather resistant to the same level as the camera and allows for hot-swapping batteries.
Price and Availability
The new Nikon Z 8 will be available on May 25, 2023 for a suggested retail price of $3,999.95.* The MB-N12 battery grip will be available in May for an SRP of $349.95.* For more information about the latest Nikon products, including the vast collection of NIKKOR Z lenses and the entire collection of Z series cameras, please visit nikonusa.com.
About Nikon 
Nikon Inc. is a world leader in digital imaging, precision optics and technologies for photo and video capture; globally recognized for setting new standards in product design and performance for an award-winning array of equipment that enables visual storytelling and content creation. Nikon Inc. distributes consumer and professional Z Series mirrorless cameras, digital SLR cameras, a vast array of NIKKOR and NIKKOR Z lenses, Speedlights and system accessories, Nikon COOLPIX® compact digital cameras and Nikon software products. For more information, dial (800) NIKON-US or visit
www.nikonusa.com
, which links all levels of photographers and visual storytellers to the Web's most comprehensive learning and sharing communities. Connect with Nikon on Facebook, Twitter, YouTube, Instagram, TikTok, Vimeo and Flickr.
# # #
Specifications, equipment, and release dates are subject to change without any notice or obligation on the part of the manufacturer.
Trademarks and trade names are those of their respective owners.
1. Supported when [Extended oversampling] in the video recording menu is [ON], image area is [FX], and frame size/frame rate is 3840×2160 60p/50p. Note that battery power consumption increases when [ON] is selected.
2. H.265 8-bit (MOV), [Extended oversampling]: [OFF], [Auto temperature cutout]: [Standard], at 25°C/77°F, using a Nikon MC-CF660G memory card and external power source. H.265 8-bit (MOV), [Auto temperature cutout]: [High], at 25°C/77°F, using a Nikon MC-CF660G memory card and external power source.
3. Hi-Res Zoom is available only with video recording in the following codecs: at ProRes 422 HQ 10-bit (MOV), H.265 10-bit (MOV), H.265 8-bit (MOV), or H.264 8-bit (MP4) — with image area set to FX (36 x 24). Restrictions apply to some camera features.
4. Dedicated accessories are required.
5. Pre-Release Capture can be set only when shooting in High-Speed Frame Capture+, which enables continuous shooting at the frame rate of up to 120 fps.
6. Based on CIPA Standards. When using the telephoto end of the NIKKOR Z 70-200mm f/2.8 VR S with NORMAL mode.
7. Disclaimer: *3 Still image mode, single AF servo (AF-S) focus position center, ISO 100, f/1.2 lens used, at 20°C/68℉.
8. Actual endurance varies with such factors as the condition of the battery, the interval between shots, and the options selected in the camera menus.
*SRP (Suggested Retail Price) listed only as a suggestion. Actual prices are set by dealers and are subject to change at any time.
Photos: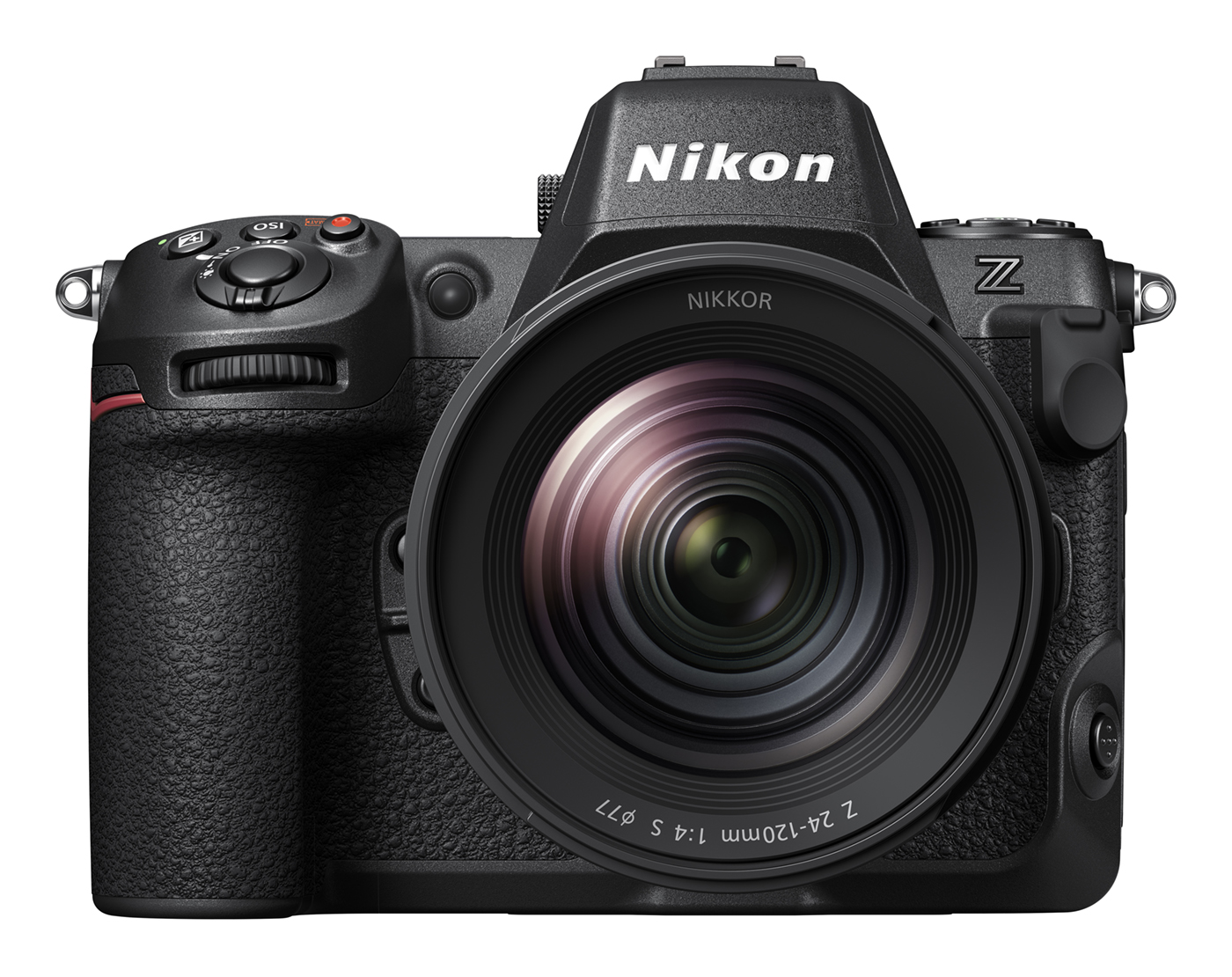 You can only see EXIF info for this image if you are logged in.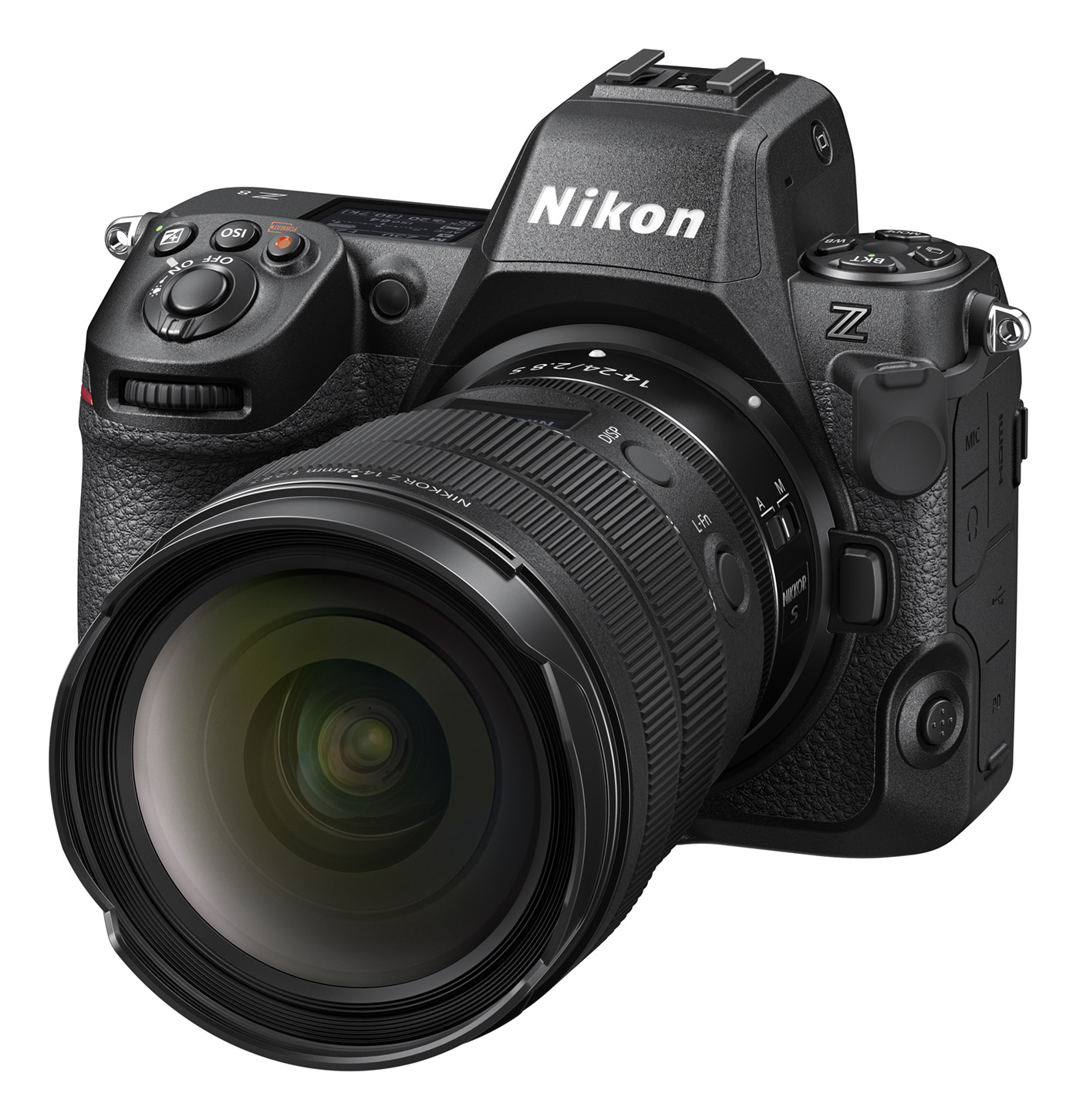 You can only see EXIF info for this image if you are logged in.
You can only see EXIF info for this image if you are logged in.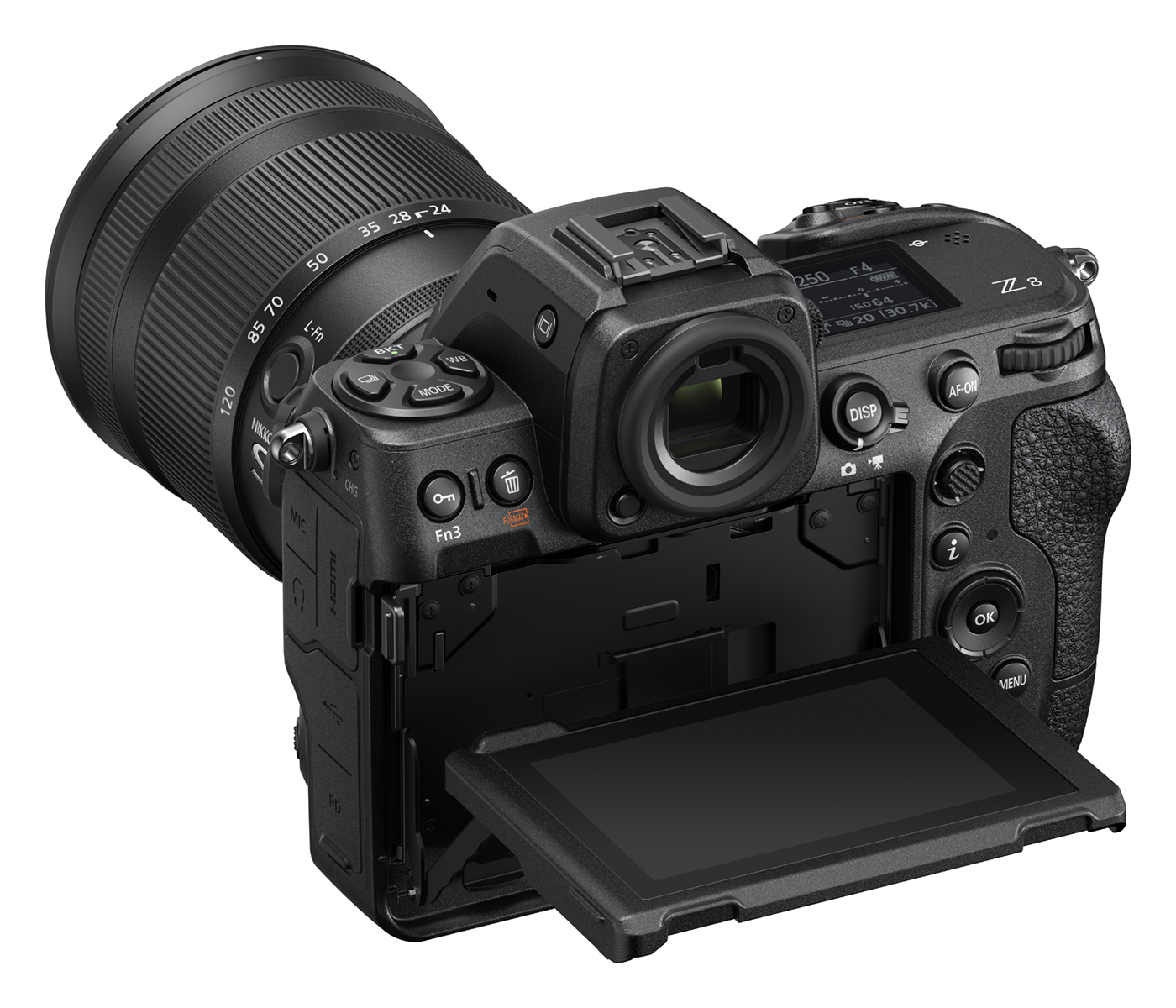 You can only see EXIF info for this image if you are logged in.
You can only see EXIF info for this image if you are logged in.